Law practice is not as easy as most lawyers think. There are certain case management strategies most practicing lawyers overlook that can make or mar their clients cases.
Most lawyers take briefs from clients because they want to show off advocacy skills and make some money. They do everything in a hurry which often turn negatively against them.
If you want to handle your clients' cases successfully at all times, it's important you sit down and plan very well.
I've seen grave mistakes practicing lawyers made in time past and its consequences on their clients' cases, reputation and the legal profession generally.
So, I've listed and explain some of these mistakes in this post so you can note them and avoid them.
1.

Drafting Court Claims Using Ambiguous Facts
Often lawyers rush to court with claims predicated on ambiguous facts. Whenever they get briefs, t
hey quickly draft claims predicated on porous facts and file in court.
You don't have to be in a hurry while taking briefs from clients. Infact, it's a good practice to ask for details of what caused the wrong, before drafting your claim.
Clinton M. Sandvick, J.D. said, "One of the biggest challenges when briefing a case is parsing an overabundance of information for the most important details"
The fact of a case is what determines how the claim should look like. It guides you while examining a witness to to know questions you should ask and those you shouldn't ask.
While making submissions in court, you're suppose to be guided by the facts of your case.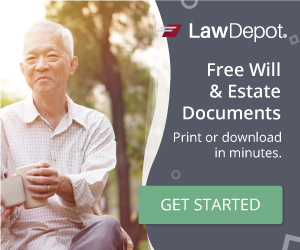 Unfortunately, sometimes, lawyers gloss over facts and draft claims that are at variance with the facts of their case
May be you're a victim of this kind of blunder and you want to overcome it. Here's how. Before you draft your claim
1. Ensure you understand instructions of your client
2. Ask relevant questions
3. Ask follow up questions to clear every ambiguity.
2.

Persuading a Court To Apply The law On Wrong Fact
It's impossible to put something on nothing and expect it to stand. Persuading a court to apply the law on wrong facts can ruin your case.
Lawyers eager to persuade the court to apply the law on wrong facts, file claims outside the facts

of their case

.
I know a lawyer who lost a very simple case both at the lower and appellate court because he failed to streamline his claim in line with the facts of his case. And at the end, he cited various case laws, out of context and both mistakes ruined his case.
You cannot seek reliefs in claim that doesn't tally with the facts of the case and expect to argue out something out of it.
Instead,
Read and understand your client's case

Search for the relevant laws and apply it

Use relevant and related case laws to argue your client's case.
3.
Insensitivity to Judge's Manners
It's easy to move on with your case in courts where you are conversant with the judge's behavior.
Rules of court are the same in most jurisdictions, but judges apply them differently. This can either be because of overriding discretion they have in matters before them, or as a result of the background where most them are coming from.
Some judges may ignore minor or mere irregularities in the bid to do substantial justice, but other won't let you move ahead until you comply with the provisions of the rules
So, you need to know the judge's manners before filing your claim in a particular court to. It's better to institute cases before a court you are conversant with its modus operandi than to hastily file it in a court that will challenge your advocacy skills and at the end rule against you.
In circumstances where you find yourself handling a case in court where you're totally a stranger, your best bet is to inquire and know about the presiding judge's manners because what worked in court A may not work in court B, and you're likely to irritate the judge in court B if you apply some things that worked in court A.
To overcome this challenge, here is what you should do if you have a case be a new judge
Ask other colleagues about the judge's manner. Make deep inquiries about the attitude of the judge and the way he handles cases

While addressing the judge, ask more of questions and be open to receive and abide by whatever answers you get.

Be more courteous while making your submissions.
4.
Delay In Filing And Responding To Court Processes
Law practice is not for indolence lawyers but for diligent lawyers who have imbibed excellence as a culture.
Statutory prescribed time is not something any diligent lawyer should shrug off while filing Claims in court. There is time frame in most of our rules for filling and responding to processes and delay on your side, as a lawyer, can ruin your client's case. It won't only ruin your good case, it can also dent your reputation.
Lawyers who delay in filing court processes or who stay longer than require to respond to processes filed by their opponents usually get stuck when the stipulated time has expired.
It's an irredeemable blunder because if you're caught, sometimes, the door will be shut against you and your case struck out.
Here is how to avoid this blunder
Read an digest court rules before filing claims

File response, if need be, to processes once they are served on you or your clients

File and serve your opponent even if you think still have time.
Law practice is a very delicate job as slight mistake you make can ruin your client's case. These common mistakes among practicing lawyers has a lot of far-reaching effects.

it's not something any lawyer should overlook.